Classes of 1963 - 2020
Clearfield

High School

- Alumni Association
In Memory
Barbara Gaisford (Bundy) - Class Of 1964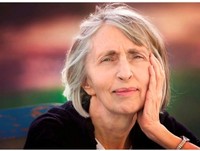 Barbara Ann Gaisford Bundy, was born in Ogden, Utah, on April 29, 1946. She married Douglas Larry Bundy, in the Logan Temple on August 1, 1969.
She graduated BYU Summa Cum Laude. She and her husband moved to Layton, Utah, where they raised six beautiful children.
Barbara passed away in her home on May 5, 2018, surrounded by her husband, all six of her children and many grandchildren.
Barbara was a kind, smart, and selfless woman who lived her life with an unwavering love for God and her family. She served a mission for the LDS church in Tahiti, before she married her husband, and then together they served another mission in Puerto Rico. She had a love for music, teaching, and learning, and she spoke five languages.
She is preceded in death by her mother, Venna; father, Robert; and sister, Lynn.
She is survived by her husband, Doug Bundy; brother, Ken Gaisford (Linda); sister, Keri Meldrum (Norton); her six children: Paul Bundy (Allison), Michele Evans (Rainer), Courtney Smith, Shannon Call, Melanie Hill (Mark), Michael Bundy (Heather); and 20 loving grandchildren.
Funeral services will be held on Thursday, May 10, 2018, at 1 p.m., at the Woodland Park Ward, 2300 North University Park Blvd., Layton, Utah. Friends may visit with family from 11:30 to 12:45 p.m., prior to the service at the church.
Interment Lindquist's Memorial Park at Layton, 1867 North Fairfield Rd.
Condolences may be sent to the family at:
www.aaronsmortuary.com