Classes of 1963 - 2020
Clearfield

High School

- Alumni Association
In Memory
Joe Charles Post - Class Of 1966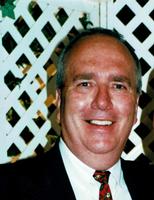 Joe Charles Post, 70, of Eagle ID passed away on December 10, 2018.
His funeral service will be held this Friday, December 14, 2018 at the Eagle LDS Stake Center, 2090 N. Eagle Rd. in Eagle at 11:00 am. Visitation will be held at 10:00 am at the church before the funeral and burial will follow at Middleton Cemetery at 2:30 pm.
Joe was born on November 3, 1948 in Enid, Oklahoma to Chester and Hallie Post. His family later settled down in Clearfield, UT where he met his wife Connie Yeoman. They were married January 12, 1974. They had 4 children.
Joe loved the outdoors. He loved to fish, he loved horses and he loved to ski. He was an avid golfer and enjoyed racing cars as a teenager! Joe was very social and a great friend to many and because of this he was a great salesmen from sporting goods and fishing supplies to printing goods. He was an active member of his church and served faithfully in his callings.
He is survived by his wife Connie and his 4 children Brandon (Mitzi) Post, Nicole (Rustin) Ray, Stephen (Kami) Post, Kenna (Marc) Howell. and 16 grandchildren.