Classes of 1963 - 2022
Clearfield

High School

- Alumni Association
Hall of Fame
http://www.davis.k12.ut.us/page/39625
•

CLEARFIELD -- Clearfield High School is building a Wall of Fame to honor former high school graduates.

It will become part of a four-part Hall of Fame, in which there will also be a career kiosk so students can find mentors in their field of interest.

A memorabilia showcase and a scholarship case will be part of the Hall of Fame giving the names of those who receive a newly-created alumni scholarship. The cases were designed by Brent Brimhall, a former Clearfield High student.
FIRST INDUCTEE...
SUZANNE GARDNER STOTT, CLASS OF '63.
SUZANNE ADOPTED 9 SPECIAL NEEDS CHILDREN AND HELPED PLACE 3.500 CHILDREN IN ADOPTIVE FAMILIES. SHE RECEIVED THE CONGRESSIONAL ANGEL IN ADOPTION AWARD.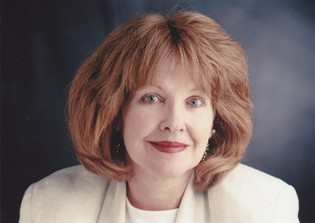 SUZANNE GARDNER STOTT
www.clearfieldalumni.org/class_profile.cfm
SECOND INDUCTEE...
JUDGE THOMAS L. KAY, CLASS OF '70.
HE WAS THE GRAND MARSHALL IN THE FOURTH OF JULY PARADE (HELD JULY 3RD 2010).
Judge Thomas L. Kay of the District Court for the Second Judicial District serves Weber, Davis, and Morgan Counties. Certified by the Utah Judicial Council for retention in the 2008 General Election. Judge Thomas L. Kay was appointed to the Second District Court in June 1998by Gov. Michael O. Leavitt. He serves Davis, Morgan, and Weber counties. He received a law degree from Brigham Young University in 1979 where he served as a Note and Comment Editor of the BYU Law Review. After a 1 1/2 yearclerkship with U.S. District Judge David K. Winder, he maintained a civil trialpractice with Ray, Quinney & Nebeker and Snell & Wilmer until his appointment to the bench. Judge Kay served on the Utah Supreme Court's Advisory Committee on the Rules of Professional Conduct, was a mediator in U.S. District Court, and a judge pro tem in the Third District Court. He has served in the Litigation Sections for the American Bar Association; and on the committee on Professional Liability Litigation of the American Bar Association. He is a Master of the Bench for the Rex E. Lee American Inn of Court. Judge Kay currently serves on the Utah Supreme Courts Advisory Committee on Evidence, the Jury Improvement Committee, and on the Board of District Court Judges. Judge Kay is a frequent presenter to youth and school groups.
www.clearfieldcity.org/index.php
THIRD INDUCTEE...
Dr. Milan Blake, class of '66.
| | | |
| --- | --- | --- |
| • | | Dr. Milan Scott Blake was inducted, posthumously, into the C.H.S. Hall Of Fame on Friday September 17, 2010. More info about Dr. Blake can be found on his "In Memory" page. |
I want to thank the Hall of Fame Committee and other
alumni committee members for an exciting evening to
accept the honor for my brother. Other family members
were present (homecoming game Sept. 17, 2010)
and we had a great time reminiscing and
chatting with friends that we saw there. I appreciate
what you have done to have the alumni gravitate back
to the school and to each other. Thank you so much.
Susan Blake Carter
www.clearfieldalumni.org/class_profile.cfm
•

FOURTH INDUCTEE


Dave Steele is a 1967 graduate of Clearfield High School. He lettered in football and baseball, was the Boy's Association Vice President, represented Clearfield High School at Utah's Boys State, and received the "I Dare You Award" at graduation. It was at CHS where Dave met his future wife, Sharon Nauta. They have seven children, all of whom attended Clearfield High School.

After graduating from Utah State University with a B.S. degree in mathematics (later to receive his Masters Degree and Administrative Endorsement from USU), Dave Steele started his math teaching career at Clearfield High School in 1971. He taught Algebra, Geometry, Pre-Calculus, and developed the AP Calculus program. In the evening he taught math courses for Weber State University for 14 years. In addition, Dave was a student body advisor, announcer for football and basketball, and community school director before becoming assistant principal and then moving to the Davis District Office in 1987 as curriculum math coordinator, adult education director, testing director, and distance learning director.

Before returning to the classroom at Northridge High in 2005, Dave was the director of adult education programs at the Utah State Office of Education for five years. In 2008 Dave and his wife Sharon both moved to Syracuse High School to teach.

In 1986 Dave was elected to the Utah State Senate and served as a State Senator for 17 years. Dave held positions as co-chair of the Executive Appropriation Committee and the Education Interim Committee; he was senate chairman for the Information Technology Commission, chairman of the Transportation and Public Safety Committee, and senate chairman of the Health and Human Services Appropriations Committee. He was appointed a member of Utah's Strategic Planning Committee for Education and a steering committee member of the Utah Educational Network.

While in the in the Utah State Senate, Dave held influential national policy assignments such as his appointment as vice chairman of the Education Commission of the States, chairman of the Education and Job Training Committee for the National Council of State Legislators (NCSL), member of the Board of Directors for the National Board of Certified Teachers, and a member of the Policy and Development Committee for Information Technology for NCSL.

Mr. Steele has received many awards recognizing his selfless service to the people of the state of Utah. Among those were: The NASA award for outstanding teaching in math and science, the Outstanding Service Awards presented by the Utah Chiefs of Police Association, the University of Utah, Utah State University, The Education Commission of the States, and the Utah Poison Control Center. In addition, he is the past recipient of the Outstanding Legislator of the Year recognitions given by the Utah Classified School Employees Association and the Utah Council for Gifted Children. He was three times recipient of the Hero on the Hill Award presented by the Coalition of People with Disabilities. With Governor Walker, Dave was the 2004 PTA Friend of Children Award recipient and the 2005 Granite District's Outstanding Community Education Leader recipient.

Fifth Inductee

BRENT BRIMHALL

Class of 1978

Brent studied Art at Clearfield High School under the direction of Max Stander. Upon graduation, he Studied fine arts at Utah State, Weber State, and University of Utah.
He became certified by the International Association of Color Consultants (IACC)
where he researched and presented about the physiological effects of color at the IACC Convention.

He was featured in Southwest Art Magazine and American Art Collector. Brent was invited to participate in the "Celebration of Fine Arts" Art Show in Scottsdale, AZ where he was among the finest artists in the United States.

Brent created and developed a rare form of art which he entitled, "Reflectionism." This is an interactive, unique collection of art. He has always been very willing to share his wonderful artistic talent with many different organizations. Among those are:

Ouelessebougou Alliance - Utah's Sister City in Mali, Africa
Davis Education Foundation
Davis County Gala
Primary Children's Forever Young Foundation
Clinton City Plein Aire Competition

Sixth Inductee Gary Mower Kapp

GARY MOWER KAPP

Gary Mower Kapp is a graduate of Clearfield High School, class of 1971 and he attended Weber State University. He was raised in West Point where he currently resides with his wife, Penny. They have 5 sons and 7 grandchildren. Gary is President/Owner of Kapp Construction & Development Co., Inc. located in Ogden, UT.

Gary has served on the West Point City Council, Utah Juvenile Diabetes Board, Utah Chapter of the Associated Builders and Contractors and the Ogden Dinosaur Park Foundation. He is currently on the boards of the Hooper Water Improvement District and Building Utah Youth Foundation. He is a Master Graduate of Rapport Leadership International.

He has received awards from Ogden City as Outstanding Citizen in 2004 and the Ogden City Partnership Award in 2008. He & his wife received the Next Generation Spirit of Giving Award from the Utah State Philanthropy Foundation in 2005. He has also received the 3% Award from Rapport Leadership International.

His hobbies include Quarter horse breeding and racing, flying helicopters and traveling. Gary believes in giving back to the surrounding communities and paying it forward.