Classes of 1963 - 2020
Clearfield

High School

- Alumni Association
In Memory
Stephen Mitchell - Class Of 1963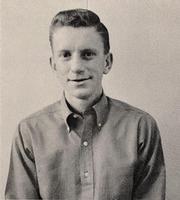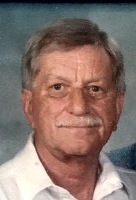 To our Friends From the Clearfield High School Class of 1963:
We are saddened to learn of the death of our Senior Class President Stephen George Mitchell on 24 May 2018. Steve didn't want his family to prepare an obituary or have a funeral or graveside service of any kind so we'll wing it as best we can.
Stephen George Mitchell was born in Ogden, Utah on 11 May 1945. He had a long and productive career with the local phone company starting in Utah and later transferring to Omaha, Nebraska where he spent the last twenty years of his life. Following his retirement from the phone company he did some work at Cabelas and ACE Hardware in Omaha. He was diagnosed with Lung Cancer just two months prior to his death. Steve and his first wife Sue had three children; Allen, Brent and Sandy. His wife at the time of his death was Claudia Mitchell. Steve passed away at a hospital in Omaha and was then cremated.
We find it interesting that Steve Passed away on 24 May 2018, exactly 55 years to the day, from that day when we walked down the aisle to receive our diplomas for the Class of 1963 at the first graduation ceremony at Clearfield High School on 24 May 1963. Our yearbook in 1963 said of Steve "He has done a superior job of keeping the Senior Class well organized and active in all school functions. Steve's executive abilities have made him a very capable and competent leader. The Senior Class has truly had a President to be proud of." We were not only proud of him then but proud of him for the remainder of his life. The last time most of us saw Steve was at our 40th Class Reunion in the summer of 2003. We'll miss him!
May his family and loved ones remember him as a loving Father and a kind friend to all. And may they find peace and happy memories at this tender time.
Thanks to Sue James Stuart for providing information regarding Steve's passing.