Classes of 1963 - 2020
Clearfield

High School

- Alumni Association
In Memory
Terrie C. Archer (Rees) - Class Of 1976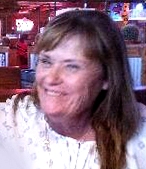 Terrie C. Archer Rees passed away peacefully, Tuesday, September 8, 2015, at her home.
She was born October 1, 1957 in Ogden, Utah, the only daughter of Brice and Colleen Evans Archer. She spent her life in the Clinton area and graduated from Clearfield High School in 1976.
Personally, she was an active member of The Church of Jesus Christ of Latter-day Saints. Recently, she was called to serve an LDS Mission at the store house. She loved and was devoted to temple work. Terrie was also a member of the Daughters of the Utah Pioneers.
She loved her family and enjoyed spending time with them. Her unwavering faith in the Lord and endless optimism was an inspiration to us all.
Terrie is survived by her children, Joseph Davis, Sherill (Joshua) Stockberger, Darrell (Sarah) Bertoch, Daniel (Kourtney) Bertoch; her mother, Colleen Archer; three brothers, Phillip (Margaret) Archer, Mark (Debbie) Archer, Brian Archer; five grandchildren, and several nieces and nephews.
She was preceded in death by her husband, Frank Rees, her father, Brice Archer, and two nieces, Olivia and Abigail Archer.
Terrie is now serving her eternal mission for our Heavenly Father.
Graveside services will be held at 11 a.m. on Wednesday, September 16, 2015 at the Clinton City Cemetery, 750 West 800 North. The family will meet with friends prior to the service from 9 to 10:30 a.m. at Lindquist's Roy Mortuary, 3333 West 5600 South.