Classes of 1963 - 2015
Clearfield

High School

- Alumni Association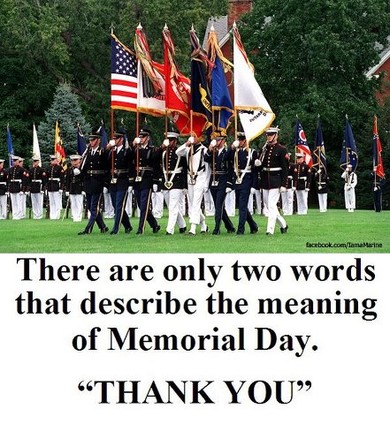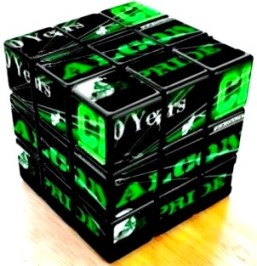 OVER 50 YEARS OF

"FALCON PRIDE"

TO JOIN THIS SITE...

CLICK ON ALUMNI PROFILES,

THEN YOUR CLASS YEAR.

THEN YOUR NAME.

FILL OUT A PROFILE

AND YOU'RE IN.
SEE THE STORY OF THE MOORE TRIPLETS AT
MOORE-MOORE-MOORE...LEFT PANEL
ANNOUNCEMENTS
•

20 year reunion for class of '93

July 12TH and 13TH.

Alumni night at CHS on Friday

Night. Finger foods, games, and

activities. Golf Tournament and

Park Day on Saturday.

Dinner at Timbermine Saturday

Night (6:00PM TO 11:00PM).

Reunion organizer:

Julie Bon

62a6f377b0430eeea724d8ae178849b9

•

30 year reunion for class of '83

June 29th at Maddox Restaurant

in Perry Utah. More info to follow.

There is a call out for people to

send in photos for a slide show.

•

'73 40th REUNION
location: valley view golf course Layton ut
Date: 27 July 2013
Golfing in the morning contact rob Hansen www.rhansen@murdockchev.com for info
Dinner at 5:00
Please contact Debbie Johnson at www.leodeb@wfrmls.com
Or Val Davies Stewart at www.valstewart1955@gmail.com
We really want to find as many classmates as possible, so if you have kept in contact with anyone, please let us know their info and your info prior to 31 march so we can start sending out mailers

•

45 year reunion for class of '68

To register...

class_reunion.cfm?ReunionID=13138

Latest update as of 4/20/2013:

•

50 YEAR REUNION FOR OUR

FIRST CLASS AT CHS

THE CLASS OF '63

WILL BE HELD JUNE 15TH 2013

"If you would like to play golf with former classmates on Saturday morning, June 15th, email

Jared@golfgleneagle.com

and tell them who you want to play with and they will schedule the tee times and the teams. You can pay when you get to the course. Price will be discounted $2.00 per nine hole round."

To our Friends From the CHS Class of 1963:

The countdown is on. Our "Big 50" Reunion is just two months from today (Saturday 15 June). We sincerely hope that you and your partner are planning to be with us. Some time ago we polled each of you to determine your preferences for the big day. Most of you didn't want a lot of entertainment or planned activities. Almost everyone just wanted time to meet, visit, talk, and to reminisce after a half century of experiences. We think we've put together a plan that will meet those expectations.

We'll begin the day with a round of golf, for anyone interested, at 7:30 AM, at the Glen Eagle Golf Course in Syracuse.

Then at Noon we'll meet at Clearfield High School where we'll have the entire afternoon to visit and to wander the halls of our Alma Mater. We'll have refreshments and tables and chairs where we can kick back and mingle.

At 5:00 PM we'll assemble at Grannie Annies's Restaurant in Kaysville for an evening Buffett dinner and more time to visit, to honor our classmates who have departed, and to swap stories until the wee hours of the night.

We'll send a message in the near future to provide you with an ability to let us know if you're coming and to make golf and dinner reservations.

We sincerely look forward to seeing all of you again. Please come and be with us.

Make your reservations now, if you haven't already done so.

Sincerely

Steve Barlow

CELL 801-803-8141

HOME 801-295-9770

To make reservations for the reunion dinner

at Grannie Annie's Restaurant http://www.yelp.com/biz/granny-annies-family-restaurant-kaysville

on June 15th at 5:00 p.m., click on the "Buy Now" button below. It will take you to the PayPal website where you can pay for your dinner. Payment for dinner needs to be made in advance. Cost of dinner is $25 per person. When you have finished paying for your reservation(s), we will received an email from PayPal indicating that you have paid and the number of dinners you have paid for. Thanks for paying in advance. We are looking forward to seeing you on June 15th.

•

IMPORTANT!!!

Some emails from this site are not getting through

because of spam filters. In order to ensure you

receive important messages, as well as messages

sent directly to you from other alumni via this site,

click here.

www.clearfieldalumni.org/class_custom6.cfm

WEBSITE FOR CLEARFIELD HIGH

http://www.davis.k12.ut.us/706/

CONGRATULATIONS

TO OUR 2013 STERLING SCHOLARS!

Mathematics - Ethan Swanson

Social Science - Ryker Garrett

Foreign Language - Yajaira Peralta

Computer Technology - Jake Law

Skilled & Technical Sciences Education - Ashtin Beus

Family & Consumer Sciences - Darla Ferry

Business & Marketing - Josh Anderson

Speech/Drama - Casey Greenwood

Visual Arts - Kaylie Asbill

I just looked at Larry Anderson's

tribute to our fallen heroes.

It was sad but also very inspiring.

I want to take this time to thank Larry.

I recommend you look at the post too.

A link is located below on this page.

I also want to thank our fallen heroes and

their families for sacrifices made...

Mike Hanks

•

CLICK BELOW TO SEE A TRIBUTE

TO ALL OF OUR "FALLEN HEROES".

PRESENTED BY LARRY ANDERSON

...CLASS OF '68

•

The Wall

A little history most people will never know. Interesting Veterans Statistics off the Vietnam Memorial Wall.

There are 58,267 names now listed on that polished black wall, including those added in 2010. The names are arranged in the order in which they were taken from us by date and within each date the names are alphabetized. It is hard to believe it is 36 years since the last casualties.

The first known casualty was Richard B. Fitzgibbon, of North Weymouth, Mass. Listed by the U.S. Department of Defense as having been killed on June 8, 1956. His name is listed on the Wall with that of his son, Marine Corps Lance Cpl. Richard B. Fitzgibbon III, who was killed on Sept. 7, 1965.

There are three sets of fathers and sons on the Wall. 39,996 on the Wall were just 22 or younger. 8,283 were just 19 years old. The largest age group, 33,103 were 18 years old. 12 soldiers on the Wall were 17 years old. 5 soldiers on the Wall were 16 years old. One soldier, PFC Dan Bullock was only 15 years old. 997 soldiers were killed on their first day in Vietnam. 1,448 soldiers were killed on their last day in Vietnam. 31 sets of brothers are on the Wall. 31 sets of parents lost two of their sons. 54 soldiers attended Thomas Edison High School in Philadelphia. I wonder why so many from one school? 8 Women are on the Wall. Nursing the wounded. 244 soldiers were awarded the Medal of Honor during the Vietnam War; 153 of them are on the Wall. Beallsville, Ohio with a population of 475 lost 6 of her sons. West Virginia had the highest casualty rate per capita in the nation. There are 711 West Virginians on the Wall. The Marines of Morenci - They led some of the scrappiest high school football and basketball teams that the little Arizona copper town of Morenci (pop. 5,058) had ever known and cheered. They enjoyed roaring beer busts. In quieter moments, they rode horses along the Coronado Trail, stalked deer in the Apache National Forest. And in the patriotic camaraderie typical of Morenci's mining families, the nine graduates of Morenci High enlisted as a group in the Marine Corps. Their service began on Independence Day, 1966. Only 3 returned home.

The Buddies of Midvale - LeRoy Tafoya, Jimmy Martinez, Tom Gonzales were all boyhood friends and lived on three consecutive streets in Midvale, Utah on Fifth, Sixth and Seventh avenues. They lived only a few yards apart. They played ball at the adjacent sandlot ball field. And they all went to Vietnam. In a span of 16 dark days in late 1967, all three would be killed. LeRoy was killed on Wednesday, Nov. 22, the fourth anniversary of John F. Kennedy's assassination. Jimmy died less than 24 hours later on Thanksgiving Day. Tom was shot dead assaulting the enemy on Dec. 7, Pearl Harbor Remembrance Day.

The most casualty deaths for a single day was on January 31, 1968 - 245 deaths. The most casualty deaths for a single month was May 1968 - 2,415 casualties were incurred.

For most Americans who read this, they will only see the numbers that the Vietnam War created. To those of us who survived the war, and to the families of those who did not, we see the faces, we feel the pain that these numbers created.

We are, until we too pass away, haunted with these numbers, because they were our friends, fathers, husbands, brothers, wives, sons and daughters.

There are no noble wars, just noble warriors.

•

SEE HISTORY AND VIDEOS FOR "ANY" YEAR...

www.clearfieldalumni.org/class_history.cfm

•

VETERANS DAY...2009

Wednesday November 11, 2009 the Clearfield High School AFJROTC held its annual Veteran's Day Ceremony.

It took place at 7:45 a.m. on the north end of the Clearfield High football field. A large group of students, teachers and Administrators were there to support our AFJROTC members. This year's ceremony paid a special tribute to eleven former CHS students who gave the ultimate sacrifice. The CHS Class of 1968 decided at their recent 41st reunion, to remember their class members who died in Vietnam and other wars. They presented a Memorial Plaque to the school listing the names of the eleven service men. Family members of the deceased, CHS students, and the community were all in attendance.


Photo #1 Student Body President 1968 Judd Kemp, presents plaque to Principal John Mills.

Judd passed away October 18,2012. We miss him very much.

Link for Judd's Obituary...

http://www.clearfieldalumni.org/class_profile.cfm?member_id=2643175

Photo#2 CHS AFJROTC retires a flag during ceremony.

Photo #3 CHS AFJROTC salute during the National Anthem.

Photo #4 Plaque presented in honor of Larry Garner class of '68

NAMES ON THE PLAQUE

DANNY HYDE...CLASS OF '64

GLADE HENDERSON...CLASS OF '65

HENRY VIGIL...CLASS OF '64

RODNEY YARDLEY...CLASS OF '63

RODOLFO JOSE ARCHULETA...CLASS OF '66

PHILLIP JACOBS...CLASS OF '65

ALLEN UDINK...CLASS OF '67

BRIAN ABERCROMBIE...CLASS OF '98

NINO LIVAUDIAS...CLASS OF '97

MICHAEL LEHMILLER...CLASS OF 2000

LARRY GARNER...CLASS OF '68

PAUL PARKER...CLASS OF '65 was added later.


That night at the Sunset City Hall, the CHS Class of 1968 also presented a stone monument honoring Veterans and Sunset's war dead.

NAMES ON THE STONE

Larry Garner...class of '68

Allen Udink...class of '67

Danny Hyde...class of '64

Paul Parker...class of '65

The CHS AFJROTC provided the Color Guard and performed the National Anthem and Taps. It was a very fitting ceremony attended by city leaders, neighbors, and class of '68 members and friends.